Though born in New York City, Ron Lesser has been drawn to the West. In the 70's and 80's he made several hundred western paperback covers and movie posters. Lesser made the posters for five Clint Eastwood western films, including the iconic poster for "High Plains Drifter" and "Joe Kidd". Also the iconic poster for Sam Peckinpah's "Pat Garrett and Billy The Kidd". During the 90's Lesser was represented by galleries in Scottsdale Arizona, New Mexico, Texas and California. 
As a student Lesser attended the Art Students League under Frank J. Reilly. Reilly brought the tradition and techniques of the French Fine Arts Academy along with knowledge from some of the greatest American illustrators of the 20th century. Now Ron Lesser is introducing his new series of paintings. These are western still life paintings. Lesser's approach is creating not just another still life painting. Soft lighting and strong areas of light and shadow patterns and realistic detail that tell a story. Storytelling from his background as a prominent illustrator for 25 years comes natural to him. Lesser has an extensive collection of western and Civil War material and artifacts, as well Native American weapons and clothing. 
For additional images of Ron Lesser and biographical information please go to www.artbyronlesser.com
Born in New York City
Born in New York City, Ron studied at the renowned Pratt Institute. After Pratt he attended the historic Art Students League with the famous teacher Frank J Reilly. Reilly taught drawing, painting, color theory, and educated Ron in what he needed to learn most - the fundamental principles behind creating art.  
From 1976 -1991 Ron was among the premier illustrators, painting several thousand paperback covers, movie art and advertising illustrations. He has won many awards from The Society of Illustrators for the best paperback covers of the year and awards from the Art Directors Club of New York for his magazine and movie illustrations. A small sample of his movie art includes " High Plains Drifter" (a Clint Eastwood film), "Pat Garret and Billy the Kid" (a Sam Peckinpah film), and "Papillon".  
Ron Lesser's career has been one of versatility and change. Though his work has changed with the times and collectors' tastes, the one constant has been his singular devotion to realism. In the 1990's Ron painted western scenes for galleries in the Southwest. He was represented by galleries in Stockdale Arizona, New Mexico, Texas and California. Creating historic images of the American West came natural to him. 
In 2002 Ron received several commissions from museums, corporations and banks to create Civil War paintings. In four short years he was recognized as one of the top military artists in the U.S. His work has graced the covers of the most prestigious Civil War Publications and has been exhibited at the Gettysburg National Park Museum and the National Civil War Museum, in Harrisburg PA. He is presently represented at the Gettysburg Frame Shop & Gallery. 
In 2013 Ron created a series of sports/action paintings celebrating polo horses and their riders. This dramatic series garnered recognition in three major cover stories in national and international polo publications, Bridgehampton Polo event, and a commission from Teddy Williams, who is one of the world's best polo players. 
In 2014 Ron created a pop art collection of celebrity paintings based on his successful "Marilyn Monroe" series. This was a dramatic departure from his traditional approach to realism. 
Presently he is affiliated with a major celebrity and sports marketing and branding company. He has made paintings of Derek Jeter, Mickey Mantle (baseball), Muhammad Ali (boxing), Odell Beckham, Michael Strahan (football), Kobe Bryant, Magic Johnson (Basketball), Serena Williams, (tennis), Kelly Ripa (TV Celebrity), and Marilyn Monroe.  
His new series of "Romantic Fantasy" paintings shows a dramatic departure from anything Ron has done before and may be some of his best work. The technical expertise, the considered compositions, the exceptional treatment of light are evident in Lesser's series of Romantic Fantasy paintings. The symbiotic relationship of these elements creates imagery of Romanticism and Symbolism. Ron Lesser recreates a dream world where magic and fantasy are part of reality.
.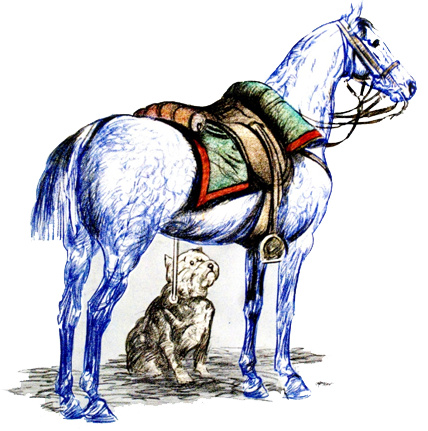 Does not paint over photographs
Ron Lesser does not paint over photographs, or use Photoshop tricks or decoupage, or any other manipulation. He is strictly "old school". His talent comes from an extensive background and hard work. Not from photo trickery that passes for art today.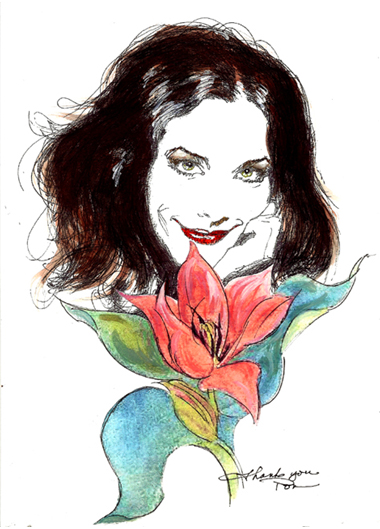 Original Art, Prints and Commisions
Most of the paintings and drawings on this website have been sold however, many are available for sale. Commissions will be accepted on any subject including portraits.
Please click the Contact Us link below to inquire additional information and prices.